My story and some thoughts that might speak to you.
My first post, in my first blog. To start off, I will pass on my short biography so that you can understand better who I am and where I come from. Later, I hope to inspire you with some of my thoughts and talk about my experience in Amway.

I am an ordinary young boy from South Estonia. My mother's an employee, father's an entrepreneur. I was born and raised near Otepää - it was a great time. From that time I have many good memories left, full of running, playing and making wooden rivets.
From there, however, life took me to Saue, it's a small city near Tallinn, where I went to second grade and stayed there until the ninth. I learned a lot of interesting things. Since I was a boy from somewhere far away and lived in a city for the very first time, there was a lot of adjustment. During this period, I also started various small businesses through the Internet. (At first, I still wanted to do business offline. Since we had apples growing in our garden, I had the perfect idea to go and sell them on the streets. But my mother wouldn't let me, because other people gave out the apples for free.)
I wanted to do something different and tried many things:
I tried to find people who would train others' computer game accounts for money. (I found people who were willing to pay for their account to be trained and introduced them with people who wanted to play on the computer. I got a small percentage.
We created a "Mediator" platform what's purpose and idea was exactly the same as GoWorkaBit's. But this company didn't exist at that time.
I made various game servers (CS 1.6), where I earned a small income through people who bought rights to the game through SMS services.
Basically anywhere you could make money through your computer, I was there!
From there, I decided to go to high school in Tallinn Polytechnic, majoring in automation. That's where things started to happen and that's what started to shape me the way I am today. In the meantime, I also got in touch with politics and ran selection campaigne, but I'll tell you more about it in some other time.
My first time meeting the business opportunity
It was a January from 2015. A schoolmate of mine who came from the same basic school as me, who took the train to school from Saue as me. His family was entrepreneurs. By that time I had finished all the different activities on the internet so I started to find out more about his family and what they were doing. I knew he had some entrepreneurs in his family, but nothing more. I got a variety of interesting answers, from e-commerce to managing people. I was just curious and didn't even think it would be a possibility for me, but I kept researching.
For a whole month, while driving to school, he told me that if I wanted to know exactly what his family was doing, I could meet his mother, because he could no longer answer my questions himself. What went on and started to happen is definitely one of the things that has affected my life a lot and led me to exactly the path I have taken today! Why? Because at that moment, I had people in my life who have constantly helped me to do different things through counseling, sharing experience and ideas. I found mentors, business partners and also a business opportunity.
Further
In order to finish my story, a few years later I helped to launch an Estonian Startup company CheckSpot (read more), which Project manager I was. (This is a useful app, download it and you can dine cheaper!) Since I had previously managed some young people in my company and gained various experiences, I was able to perform at the Network TwentyOne business seminar in Saku Suurhall. From there, I was invited to go to a high schools to share my story of how I own my business at such a young age and helped to launch a startup. As they liked my performance there, the ball started to roll and without any advertising or plans, different Estonian schools started inviting me to perform. Today I talk about goal setting and how to be the one who changes the game. 
What am I doing at the moment?
Now that we have reached the last year, where I decided to pay off my debt to the country and left for the Estonian Defense Forces, Air Defense Battalion, from which I returned with a very positive experience in May. In recent months, however, I have been activating and bringing back my business partners, customers and getting used to the new covid situation. In addition, I have researched my roots and the history from where I come from a little more precisely!
Since I've met a lot of people along the way, and at least a lot of them say I've inspired them or made them think differently, I thought it would be great to make my own blog and talk about how I see and think about things.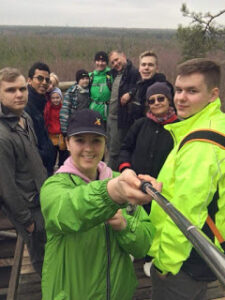 At the same time, I work in a field that raises so many questions, that I can also open the curtains to the daily life of the direct selling field. How have I set up my own business with Amway and Network TwentyOne? I'm going to share both good and bad things about life and the Amway business on this blog. Great and positive experiences as well as difficult moments. The purpose of the blog is to inspire and encourage you to achieve your goals! And if you're looking for something, maybe I can help you find that something! 
But I also promised you some thoughts in the title that might speak to you or make you think differently about life:
Every little picture / memory we have in our life affects and connects us in the future. I started my story by telling you how I grew up in the countryside - it makes me a person who values nature and quality. I said that my father was an entrepreneur - it made me constantly think about how to do something else. At the same time, I always knew and remembered that the downside of seeing my father in a business was that I didn't remember any moment when he would have had a lot of free time. I found something I was looking for. If you have had memories and moments in your life since childhood, that speakto you and affect you, when you find things that match your values and thoughts, you will feel at home and discover your inner star that will shine.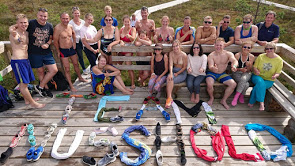 . .!
Tags:
e-kaubandus
,
eelnev kogemus
,
ettevõte
,
network21
You may also like this